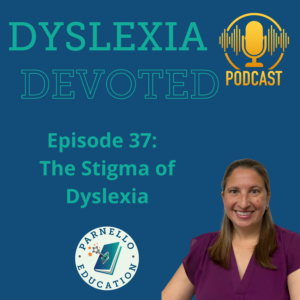 In This Episode:
Have you ever been worried that someone will find out that you or your child has dyslexia?
Welcome to Episode 37 of Dyslexia Devoted and today we're talking about the stigma of dyslexia.
Show notes: parnelloeducation.com/episode37
This Episode's Topics:
Will a school discriminate against a child with dyslexia?
What is stigma and why is it bad?
How can we overcome the stigma of dyslexia?
Resources Mentioned in this Episode:
Connect with Lisa Parnello: