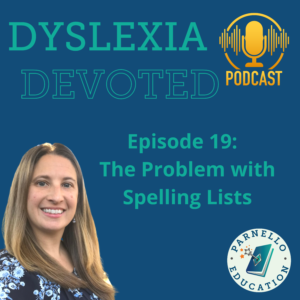 In This Episode:
Have you taken a look at the spelling lists kids get at school? What do you notice about them?
Welcome to Episode 19 and today we're going to be talking about spelling lists! I didn't realize just how passionate I am about this topic until a parent asked me about them last week! Apparently, I have a lot to say about spelling lists, so it's the focus of this week's episode!
Topics Discussed:
Why I Don't Like Spelling Lists
Take a Look at Spelling Lists and Activities
Teach Spelling in Patterns, Not Specific Words!
Connect with Lisa Parnello:
Follow on Instagram @ParnelloEducation
Resources Mentioned in this Episode:
Other Resources I Love: